What matters most is the patient
Our humble approach is to serve our patients like family and work together so that they always remain at the centre of what we do. Our commitment is to listen and acknowledge our client's personality and lifestyle needs and do everything we can to help them achieve their potential and goals.
With over 10 years of work experience in the UK, VIMA's lead clinician Denos Vasileiou brings a wealth of experience on the island and capability to help manage a vast array of patient clientele and presenting conditions. He has managed several caseloads of patients in London (Royal Free Hospital, Guys and St. Thomas Foundation Trust, King College Hospital), Brighton (Royal Sussex County Hospital) and Oxford (Oxford University Hospital Trust), amongst many others.
Denos has established VIMA in Cyprus to bring the level of orthotic and prosthetic care in Cyprus on par with the service provided abroad.
VIMA alongside our trusted partners will bring to you the best outcomes possible for your orthotic and prosthetic care.
Using both the latest technologies as well as established and proven methods in our industry we strive for excellence. Unnecessary trips abroad for patients living n Cyprus to be assessed by a qualified orthotist or prosthetist are no longer an issue. Patients can now have a dedicated P&O professional that will guide and stay with them along their journey, in Cyprus.
We aim to provide excellent care and appropriate treatment plan to meet our patients' needs where they need it most and make them feel and be at home.
Since the beginning our motivation at VIMA has been "No Limitation To Human Ability". Our logo captures this. Despite the interruptions on our life's journey, the motion and progress continue. And the segment of each interruption becomes bolder signifying the persistence of the progression. This theme is what gave rise to our hash tag #alwaysable.

Bringing wealth of experience and knowledge in orthotics and prosthetics on the island
Why us?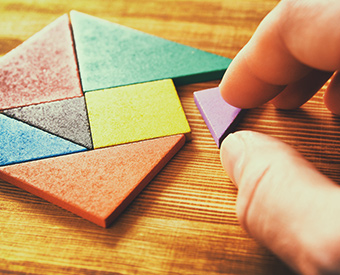 10 years of experience working for the NHS

Enthusiastic ambassadors of orthotics and prosthetics

Treating complex and simple cases

Neurological conditions

Musculoskeletal conditions

Diabetic footwear expertise

Scoliosis bracing and monitoring
Here to help
Denos Vasileiou – Clinical Lead

Denos Vasileiou

Clinical Lead

"Empowering change and ability"


Our Mission

Enabling access to high quality orthotic and prosthetic devices

Partnerships

We look to establish long-term partnerships with our clientele and referees to envision our mission and protect our core values.
Solutions

Orthotics
Medical devices to support the body and enhance function


Prosthetics
Bespoke functionality

Paediatrics
Compassionate service to make a difference