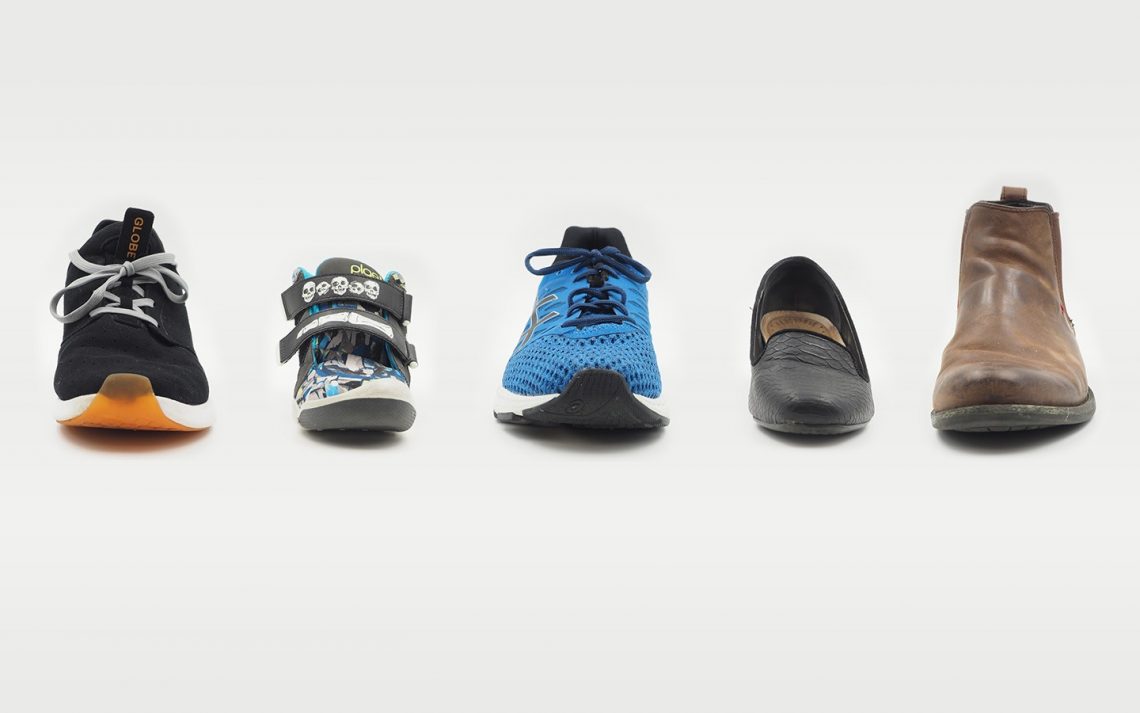 Proper footwear is key to make the most of your AFO.
Below we have share some tips on how to find shoes and socks that will work with your device.
A properly-fitting shoe is absolutely key to allow your AFO to function properly, and help ensure comfort.
It is best to check with your orthotist regarding your plans for footwear.
AT VIMA we may order orthopaedic shoes for you that ensure the an adequate depth to accommodate your device or we may ask you to bring a few different pairs of shoes to your fitting appointment to find out which pair(s) works best. We can also fine tune and trim the AFO to fit within your footwear if this allows clinically.
Some quick fire tips to look for when buying shoes
Trainers tend to work better than shoes.
A removable insole and a wide toe box will allow more room insidethe shoe for the orthosis and the footplate.
Shoe ties, elastic laces or straps with an extended shoe tongue make it easier to put shoes on over the device.
Canvas shoes can be altered to allow more room in the toe box by snipping a few of the threads connecting the toe box to the tongue.
Shoes that come up over the ankle, like high-tops, may offer better heel and ankle support, but could interfere with some AFO designs.
Orthopedic shoe brands that are specially designed to be worn with orthoses work really well and allow for easy access but most athletic shoe brands have options that will work. Check with your orthotist for more guidance.
Depending on your device, you may need to go up a size or more, however don't go too large. The shoe is fitting properly if it's comfortable to wear but requires effort to push the braced foot in the shoe.
If you wear an orthosis on only one side, a different size of shoe for each of your feet may be best. Your orthotist will make sure your legs are the same length while standing and wearing your brace, which may require a custom insole for your shoe on the non-braced side, so keep that in mind when choosing shoes, too. Some stores offer split shoe size deals.
Choosing the Right Socks
Moisture soaking, seamless socks work best with AFOs but most snug-fitting cotton blend tube socks will work just as well. Be sure to choose socks that offer a comfortable fit when paired with your AFO.
Athletic socks can be worn inside out and a few users choose to fold them down over the orthosis to give it a more discreet look..